The St James's and Westminster Players
Welcome!

The St. James's and Westminster Players is a London based, non-professional drama society.
We perform regularly at various venues in London, and details of productions will be posted on this site and on our Facebook page.
We're always looking for new members, so if you want to act, direct, write, or be involved in technical or backstage roles, then please contact us.
Our current production
Six Wives of Windsor
1st - 3rd April 2020
A new comedy from the St James's & Westminster Players.
Six wives, One lunch - Heads will roll!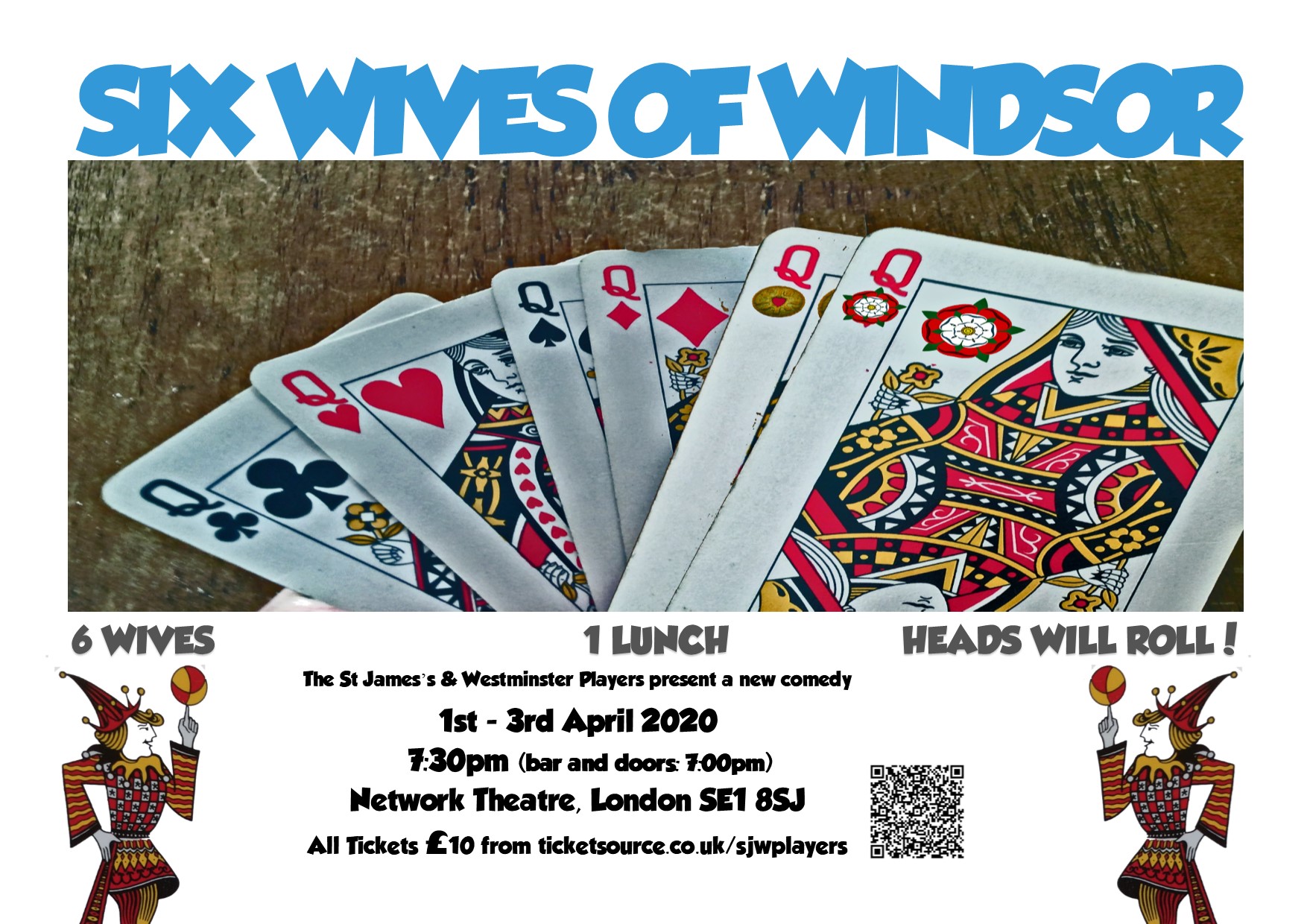 Click here to book tickets for this production
Click here for a printable poster
Click here to visit our Facebook page
Our previous productions
See the previously page for more details of our previous productions